Rollerski photogallery - TA biathlon / roller ski weekend

TA / OTC rollerski and biathlon weekend, August 2005
Because TA and OTC ski teams don't get as much time on snow as regular army teams, rollerskiing is essential in their training and preparation.
This August two London TA regiments and two university OTC ski teams came along to a roller ski / biathlon training camp held near Aldershot. Shooting coach was Hugh Pritchard, rollerski coach Iain Ballentine.
We wish all the teams good luck for their races at Spartan Hike / Serre Chevalier, 2006.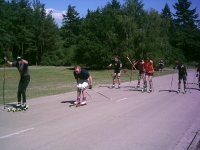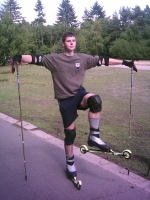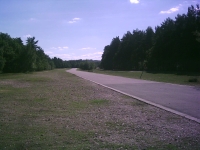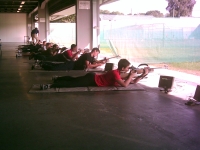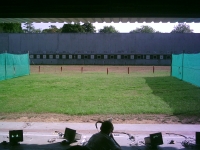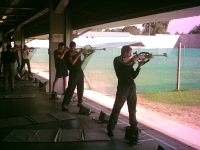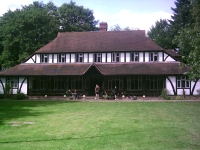 Photo credits: SUOTC