Gallery - 22/5/9
James Cracknell, Ben Fogle on rollerskis
In January 2009, Olympic rower James Cracknell, broadcaster Ben Fogle and doctor Ed Coats took part in a race to the South Pole. Like all British-based Polar racers, the team did a major part of their ski training on roller skis.
Here you can see pictures of their first lesson at Dorney Lake in September 2008. They were filmed for a BBC documentary 'On Thin Ice' broadcast June / July 2009, and also wrote a book, 'Race to the Pole' which you can buy here.
Rollerski at Dorney Lake - courses coming up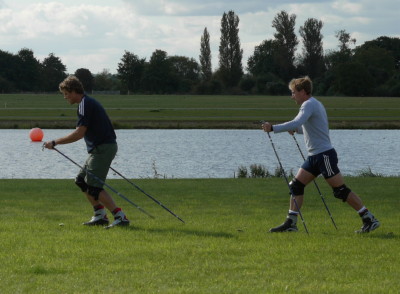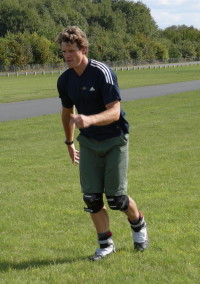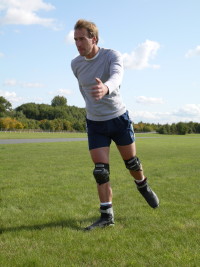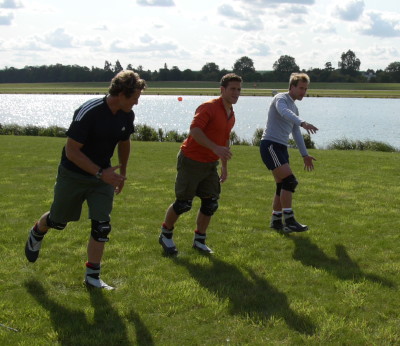 After the rollerskiing, they went training in Switzerland (below) -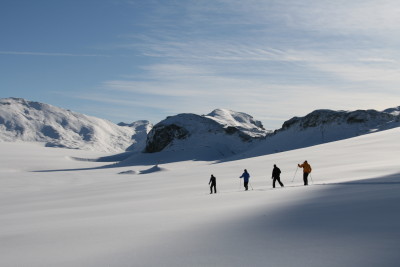 Then to the race in Antarctica (below and left) -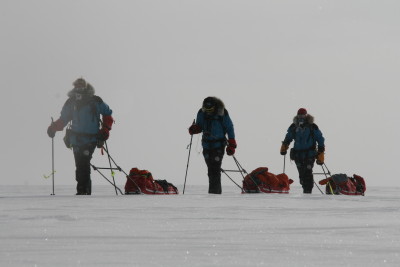 Picture credit: Alexis Girardet