Profile: Karolina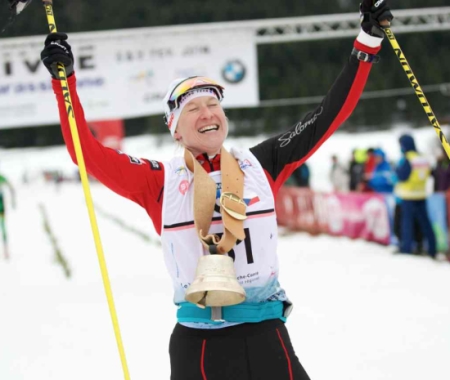 Karolina is back - catch her while you can!
Name: Karolína Bícová
Qualifications: Snowsport England qualified rollerski instructor
Experience: Karolina started skiing at age 7. She grew up at Liberec close to the Jizerské Mountains in the Czech Republic. Each winter she would spend 4 months skiing on snow, then rollerski in the summer. In 2004 and 2005 she was an instructor in downhill and cross-country skiing.
Karolina won the 2009 and 2010 Jizerska Padesatka Classic Ski Marathons, and in 2014 she won the following events -
Tour de Ramsau
Nordic des Cretes (France) 25km classic and next day 30km skating
Worldloppet 50 km Classic La Transjurassienne
Swissloppet La Mara 42km classic
Other interests: Travelling, extreme triathlon, mountain biking.
What does she do: Performance Rollerski Coach (and part time nanny!)
Karolina lives mainly in France, but is occasionally back in the UK.