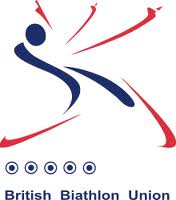 XC Ski news - 26/10/10
Hyde Park skiers aiming for GB Biathlon Team
Two skiers from our London Hyde Park Cross-Country Ski Club are gunning for a place on the British Biathlon team. If successful, they will join a very small group of civilian racers, the last being Hugh Pritchard of the London Region Nordic Ski Club, who competed in the 2002 Olympics at Salt Lake City.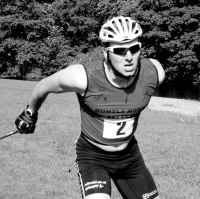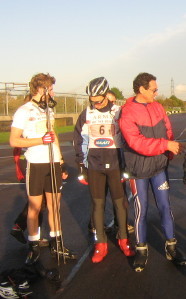 Rob Dorward
Rob will be at trials as one of least experienced skiers on snow: but do not underestimate him, he is a formidable athlete and has progressed rapidly over a short period of time. Rob started rollerskiing in his home town of Manchester in 2008 and joined us in Hyde Park in Autumn of that year.
The following timeline shows his progress -
Early 2008: started rollerskiing in Manchester, inspired by watching biathlon on TV;
Sept 2008: joined Hyde Park group, took part in first rollerski race in London;
Oct-Dec 2008: lots of training on rollerskis, running, ski ganging, weight training, competed in Lancaster, London 4-hr race, Wessex Sprints;
Jan 2009: first week on snow, went to Norway with BNDS;
Winter / Spring 2009: more training on rollerskis, running, cycling, etc;
June 2009: won the London 1-hr rollerski race, beating Mike Dixon, several times Olympian. Impressed Territorial Army ski team captains;
June 2009: graduated from Imperial College;
July 2009: intensive 3 weeks training in Aviemore (with great help from Mike Dixon, who lent his house);
August 2009: joined 131 Independent Commado Sqn Royal Engineers (Volunteer) TA regiment;
Sept 2009: helped establish London Hyde Park Novice Racing Programme with me;
October 2009: won London 4-hour race, won Wessex Sprints team relay race;
November 2009-January 2010: first ski season and races, with 131 Ind Cdo. Unable to race as novice (due to one week's skiing in January 2009) but would have won most novice races. 10th overall in biathlon ranking (of non-national team skiers);
May-Oct 2010: selected to train with Biathlon Nordic Development Squad, Kinloss, Scotland.
Rob has worked incredibly hard over the last couple of years, and deserves to do well. For him it really has been a journey into the unknown - there is no defined pathway for civilians to get into the sport of biathlon - but he has made the right moves and has aimed high.
Rob is always the most retiscent about asking for help which, together with his tremendous training ethic, makes me all the keener to help him out. I've tried to put him touch with people along the way, and he has a lot of people wishing him well.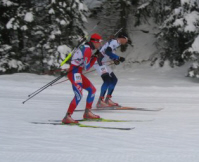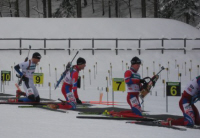 Paul Gorbold
Paul is British by birth, but grew up in upstate New York and started cross-country skiing at High School. As he grew up, the sport of Biathlon caught his interest. Paul enlisted in the US National Guard to compete in Biathlon and at the same time was offered a spot with the US Olympic Education Center to compete and train at an elite level while attending university. Paul has competed in South America, North America and Continental Europe.
Fast forward nearly a decade to the 2010 British Biathlon Championships - Paul teamed up with me and some friends to take part in the Biathlon and Cross-Country ski competitions in Ruhpolding, Germany. After a tortuous process getting his rifle into the country, Paul took part in the 4x10k cross-country ski competition (we finished second) and had a personal best of 2nd place in the 20k individual biathlon. Combining all his biathlon results, he was first overall in the biathlon league of non-national team skiers, and the selectors took notice.
Paul and I share two cousins and an uncle, Andy Klimacki, who raced biathlon & cross-country skiing in the army in the 1970s. Andy taught me to rollerski and cross-country ski as a teenager in Northern Ireland.
Paul is also making a great sacrifice to head to team selection - he will be putting his job at Vail Resorts, Colorado, on hold and will be trying to support himself over the season ahead.
Paul's blog is here.
We wish Paul and Rob all the best for the season ahead.
Iain Ballentine