Rollerski tour of Richmond Park - September 2008
Sunday 14 September 2008 - to mark Richmond Park's annual Traffic-Free Day, we organised a rollerski tour of the park. 17 rollerskiers took part, with newer skiers doing a shorter loop, and stronger skiers managing the whole 10k loop.
Richmond Park is one of the best places to rollerski / cycle / rollersblade in London, but sadly the majority of roads are given over to traffic during daylight hours. This is the one day of the year where we can fully appreciate the park - and we like to make the most of it!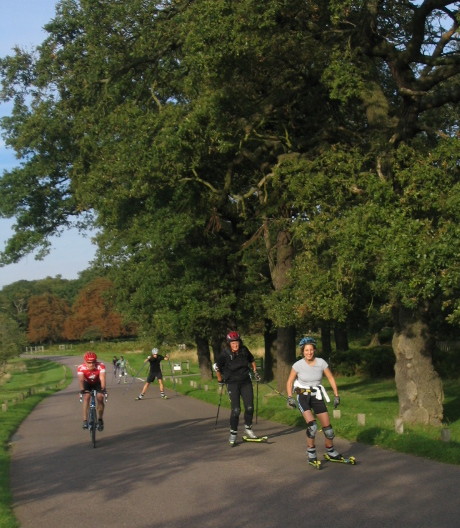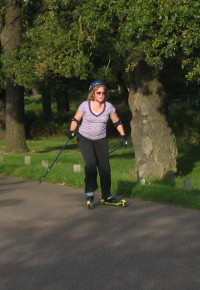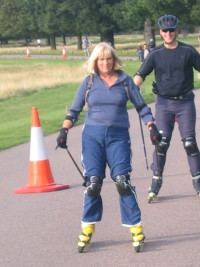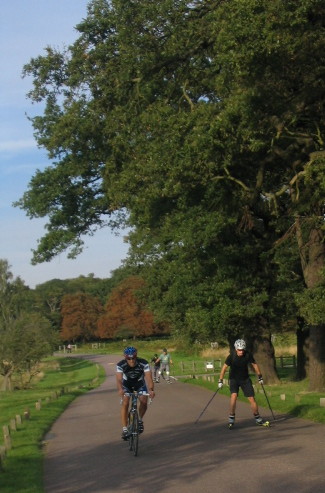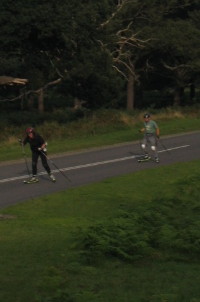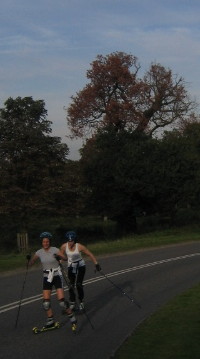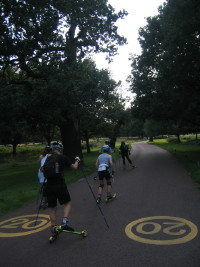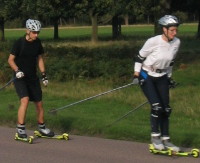 Thanks to Megan Lennard for these pictures